Weekly e-News
Would you like a lift to and from church on a Sunday morning?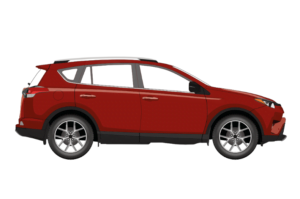 If you would like a lift either on a regular basis or as a one-off please contact Cathy 01844 343226 or cathy.farquhar@btinternet.com
A call by Friday evening would be appreciated.
Our Sunday school is a fun get together for children, in St. Dunstan's Church Hall, which runs parallel to the Sunday morning 10.00 am service.
We run a hour of games, craft, bible stories and lighthouse songs, and then join the congregation in church for the end of the service. There is no commitment or need to book, just come along and join in the fun.
On the first Sunday of the month, we join the congregation for the family service at 10.00 am.
The autumn term date for the 10 O'Clock Club are: September 11th and 25th, October 9th and 16th, November 13th (remembrance) and 27th, December 11th and 18th our Christmas party!  
If you would like any further information, please contact: Debbie Norie 07982 247715, debbienorie@googlemail.comC
The Fellowship Group meets in the church hall on the second Thursday of the month from
10.00 am – 12.00 noon (except July). We welcome men and women of all ages.
Future Meetings
| | |
| --- | --- |
|   |   |
|   |   |
| August 11th | Rev Peter Godden 'Getting to know you' |
| September 8th | A talk from Hearing Dogs |
| October 13th | A demonstration of Stump Work with a chance to have a go |
| November 10th | Quiz TBC |
| December 8th | Christmas Party with handbells to accompany carols |
| January 12th | Bring along an object which has a special significance. |
For further information contact Rosemary Woodward-Court 01844 344417.
The recently commissioned Pastoral Care Group, under the leadership of Angeline Vere, and instigated by the PCC, has set up a Prayer Group to pray for both the needs of the church and the parish in general, but also for individual people who may wish to benefit from the power of prayer.
We normally meet in the Church Hall at 9.00 am on the third Friday of each month and all are welcome.
The next meeting will be 19th August.
If you've never heard of or been to Open House, this is a meeting to discuss various aspects of Christianity. When it first began its aim was to increase our knowledge of the Bible and Christianity in a safe environment. We deepen our understanding through discussion and asking questions we might be afraid to ask in other circumstances. 
Some of the subjects we have looked at previously were:
If you could only have one page from the bible which would you choose?
How a painting about the Good Samaritan showed a meaning to the people and the culture of that time.
The Bible, finding gems even in the 'boring' bits.
How Jesus is depicted in pictures around the world.
An interactive Journey through the Old Testament in about 50 minutes.
The next few meetings are:
Wednesday 14th September at 7:30, Venue to be announced.
Wednesdays 12th October, 9th November, 7th December
More details from Ted and Mary Kent.   email – ted123kent@gmail.com or phone 01844 274089.